Intro of BS-Programs (04-Years Semester System)
BBA-Hons and BS-Commerce
BBA stands for "Bachelors in Business Administration" and BS-Commerce stands for "Bachelor of Science in Commerce". These are graduate (4 years) degree programs of business, management and commerce education. BBA and BS-Commerce programs are offered in affiliation with "The Islamia University of Bahawalpur". These degrees provide students with loads of skills and abilities of various functions involved business and commerce. The course in these degree programs are designed to enhance various skills in graduates including better communication, effective presentation, and development of leadership rules.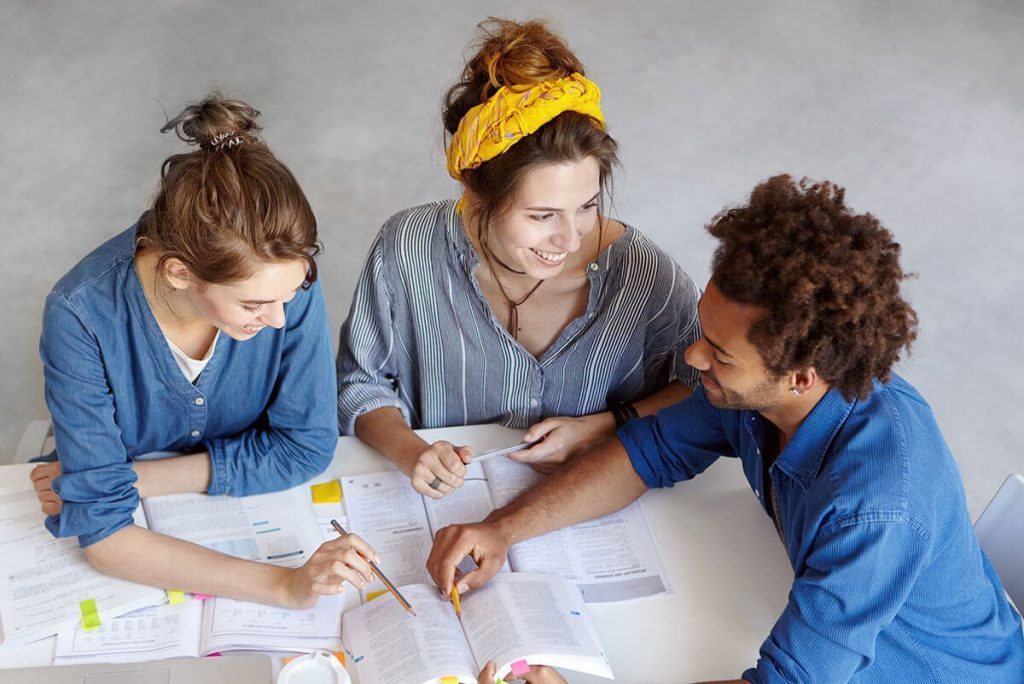 The careers for BBA / BS-Commerce Graduates in Pakistan
After completing BBA / BS-Commerce, you can take the start of your career in the following fields:
Banks
Business Consultancies
Business Houses
Educational Institutions
Financial Organizations
Export Companies
Multinational Companies
Marketing Organizations
Industrial Houses
And others
Jobs for BBA / BS-Commerce Graduates in Pakistan
BBA and BS-Commerce were a hot topic in Pakistan a few years ago due to its high demand because of less availability of business and commerce qualified persons. However, it is in the same position today. A flourishing economy, excessive business activities, due CPEC investment, growing banking sector, upgraded industrial sector need business and commerce graduates. Furthermore, with the major revolution in many fields, like housing sector and construction goods, shoe market, hosiery, auto market, sports goods, and a lot of many others have made high demands of these graduates. Now it's a right time and right place to get admission in most wanted and demanded degree program to get attractive jobs after passing BBA / BS-Commerce. The following jobs that BBA / BS-Commerce graduates can avail are:
Bank Managers
Business Consultants
Finance Managers
Human Resource Manager
Business Administration Researcher
Information System Managers
Business Administration Lecturer
Production Manager
Management Accountants
Marketing Managers
Research & Development Manager
And others
Expected Salary Packages for BBA / BS-Commerce Graduates in Pakistan
It is obvious that after getting the BBA / BS-Commerce degree the chances of employment are numerous as compared to other degree programs. However, the expected salary packages vary from department to department. Overall, BBA / BS-Commerce graduates take 30,000 rupees to 35,000 rupees per month at the entry-level. But in rare cases, they are also given 40,000 rupees as well. It is more than enough as compared to other program's graduates.
Scope of BBA / BS-Commerce for Girls
The scope of BBA / BS-Commerce for girls is the same just as for boys because females have as many opportunities in this field as Male degree holders. Every business entity would balance out its male and female staff ratio due to various reasons. Furthermore, every setup has a fixed position for female staff. The major reason behind this is the polite nature of the female staff as compared to male staff, Government's certain rule where private and public sector entities are bound to keep a minimum number of female staff to encourage and provide opportunities to the female. In short, the problem is not that qualified female individuals don't get a job; the problem is the non-availability of qualified Females.
Scope of BBA / BS-Commerce in abroad
BBA / BS-Commerce graduates of Pakistan will be in a position to develop the knowledge and skills required for entry-level positions abroad especially in UAE, Saudi Arabia, Qatar and Oman across a range of sectors and professions. However, the program will also help in developing the ability to identify, analyze, and solve complex problems across a range of business functions, including general management, marketing, administration, human resource management, economics, commerce and accounting. These subjects will give you the versatility that is much sought out amongst employers, and these are also the ideal programs for aspiring entrepreneurs. A 4-years BBA / BS-Commerce are specially tailored to offer a different academic experience, where you'll be able to determine your career and develop skills based on your choice of profession.
Requirements to get admission in BBA / BS-Commerce Program
To apply in these programs, students must pass the Intermediate in at least 2nd division or equivalent in semester system either:
ICS
A-LEVEL or
equivalent
Dress Code / Uniform for BBA / BS-Commerce (4-Years Semester Programs)
Boys:
Pants: Silver Grey
Belt: Black
Shirt: Sky Blue
Neck-Tie: Dark Maroon
Dress Coat: Navy Blue
Shoes: Formal Black Boots (not joggers)
Socks: Black
Girls:
Qameez + Shalwar: Sky Blue
Dopatta/ Scarf: Dark Maroon
Gown (formal): Black
OR
Ladies Dress Coat: Navy Blue
Shoes: Formal Black Boots (not joggers)
Socks: Black
BS-IT (Bachelor of Science in Information Technology)
Information Technology in Pakistan is the main field in these days which is gaining fame among the professional market. IT is about any work or profession which is connected with computer programming and networking. Field of Information Technology (IT) is involving with almost every field of life these days. IT means the use of web engineering, designing of computer networking and database to resolve the ethical, social, and interpersonal and communication resources more efficiently and quickly. In other words, we can understand it with the latest concept of e-Learning. In Pakistan, the educational sector has taken some special steps in the betterment of IT. Just a few years ago there was a lake of information technology awareness in Pakistani students. But with the launch of IT departments in our universities and colleges we are now dominating this lagoon and hoping that soon we will completely overcome this deed. Now GSGCC is proud to offer BS-IT (Bachelor of Science in Information Technology) program in order to meet the growing needs of the market. Its 4-year degree program. We have three state of the art IT labs equipped with latest computer versions with fast speed broad band facility.
Scope of BS-IT in Pakistan
BS-IT is related to a computer through different ways of networking, programming and database management. Now a days it is a rapidly growing profession in Pakistan. We can see around the world that most successful countries are those who give preference to IT fields. One who have skills in any computer relating tasks like software development, mobile app development, network analyzing, E-Marketing or any other computer relating work is grabbing a good career. Your information technology scope is also containing upon your own skills and interest because companies give preference to that one who is good in work. Lots of software houses and networking laboratories are inviting fresh graduates to test their skills. So if you are also seeking for a good career in Pakistan then never underestimate the BS-IT scope in Pakistan.
Add Your Heading Text Here
There are numerous public and private organizations in Pakistan which offer the Bachelor of Science in information technology jobs to a candidate who has done BS-IT in Pakistan. Job sector is wide in IT profession because if you know to operate computer in any sense then you have lots of opportunities to hold job on different position according to your skills, experience and working abilities. So you can pursue your career in any of the following fields…
Teaching to BS-IT
Network system analyst
Data communications analyst
Software engineer
Computer system administrator
Web hosting
Web Developer
Beside the above jobs, you can also do many other online jobs at home and can also manage you own online business i.e. Ecommerce and as a free-lancer which is also the part of BS-IT in Pakistan.
BS-IT Salary Packages in Pakistan
Basically it depends upon the nature of that company you are being appointed or it depends upon the rank of your position and work. But one who has done BS-IT in Pakistan and holding a degree with good marks is getting minimum average salary in Pakistan starting from PKR 30, 000/- rupees. This figure can touch to 100K with the passage of time and experience and skills of individuals in a specified field.
The whole scope of BS-IT for both genders is equal, as women have the same number of career possibilities in this sector as men. For different reasons, every corporate organization will reach an equal balance of men and women in its workforce. Also, all workstations have a predefined location for female employees. Because the female staff members are more courteous than the male staff members, this is another good justification for the regulation. Simply said, the problem is not that competent female job candidates can't find employment; the problem is that the limited number of qualified females is unavailable.
Graduates of BS-IT from Pakistan will have a chance to be placed in a position to use their knowledge and abilities to advance their careers in countries like the United Arab Emirates, Saudi Arabia, Qatar, and Oman in a variety of industries and fields. This program is valuable not just for cultivating your capacity to discover, evaluate, and solve difficult issues across a wide range of business tasks, but also for helping you to grow your overall problem-solving capacity. These skills will provide you with the flexibility employers need, and these are excellent programs for young programmers who want to start their own online businesses or to become a freelancer. BS-IT graduates who have successfully completed their 4-year program have been created to deliver a unique academic experience where you will be able to decide your career and further improve your abilities in accordance with your chosen profession.
Requirements to get admission in BS-IT Program
To apply in this program, students must pass the Intermediate in at least 2nd division in annual system or its equivalent in semester system.
Dress Code / Uniform for BS-IT (4-Years Semester Programs)
Boys:
Pants: Silver Grey
Belt: Black
Shirt: White
Neck-Tie: Dark Maroon
Dress Coat: Navy Blue
Shoes: Formal Black Boots (not joggers)
Socks: Black
Girls:
Qameez + Shalwar: White
Dopatta/ Scarf: Dark Maroon
Gown (formal): Black
OR
Ladies Dress Coat: Navy Blue
Shoes: Formal Black Boots (not joggers)
Socks: Black