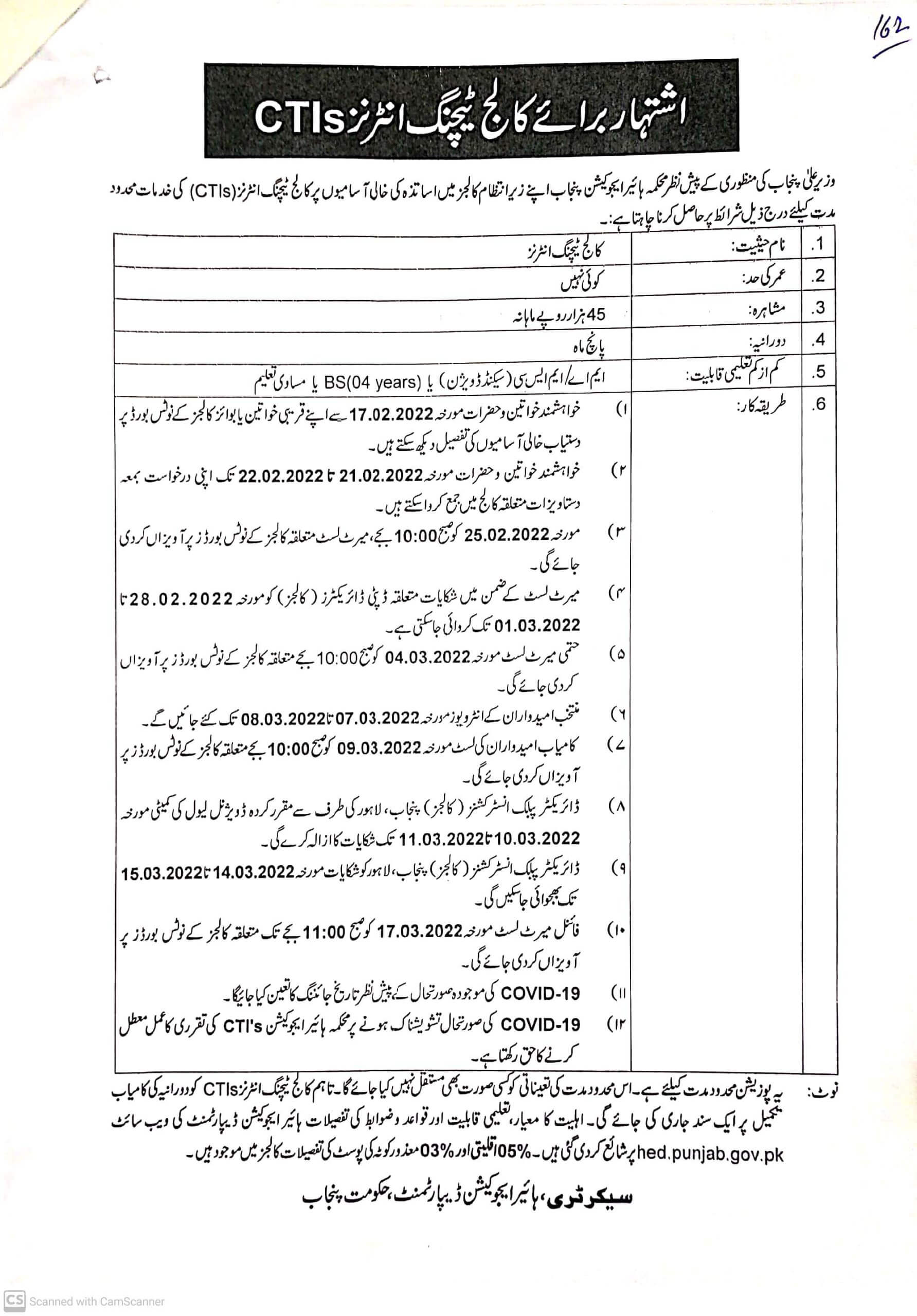 CTI (College Teacher Internship) Jobs 2022 – Punjab Government
The College Education Department Punjab is excited to accept applications for CTI Jobs, which are College Teaching Interns. The Government of Punjab College Education Department provides opportunities for unemployed young people in Punjab to teach in government colleges and acquire the craft of teaching while receiving a stipend.
With degrees like M. Phil, M.com Master, MS, Other, MBA, etc. can apply.
These opportunities are provided by the Punjab College Education Department's CTIP (College Teaching Interns Program).
Males and females who are young, talented, and qualified who are unemployed in Punjab are eligible for CTI Jobs 2022.
Qualifications:
• Minimum Master/BS/16 Years of Education First Class in Relevant Subject from HEC recognized University/Institution.
Age Limit:
• No Limit
Duration of the Internship:
• 5 Months (of one academic year)
• Strictly non-renewable or non-extendable beyond one term & non-transferable.
Stipend:
• Fixed/Lump Sum Rs. 45,000/- per month.
• No other allowance or TA/DA will be allowed.
How to Apply
• Applicants are required to appear for an interview along with a CV and original documents should reach the relevant female/boys colleges in Punjab.
• College Teaching Interns are being hired to teach XI/XII Classes in Government Colleges of Punjab Province.
• College-wise vacancy details are posted at Click Here
Please follow and like us: