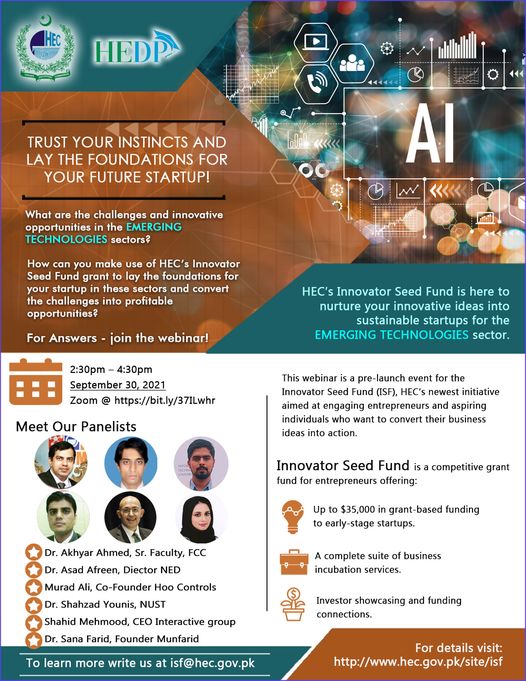 What are the Challenges and Innovation Opportunities in the leading Emerging Technologies? How can you make use of HEC's $35,000 Innovator Seed Fund grant to lay the foundations for your startup in these sectors and convert these challenges into profitable opportunities?
Join us for this online Zoom webinar https://bit.ly/37ILwhr from 2:30 pm – 4:30 pm, coming Monday on September 30th, 2021, where you will get to hear from the sectors' experts!
Starting in October 2021, ISF will award grants to 15 start-ups annually, with a significant proportion of grants to be awarded to female founders. Supported by World Bank, ISF is a critical part of Higher Education Development in Pakistan (HEDP) Project to promote entrepreneurship. You can also join us at Facebook Live or EduTV Live to attend. For more information write us at isf@hec.gov.pk or visit www.hec.gov.pk. See you online!
Please follow and like us: