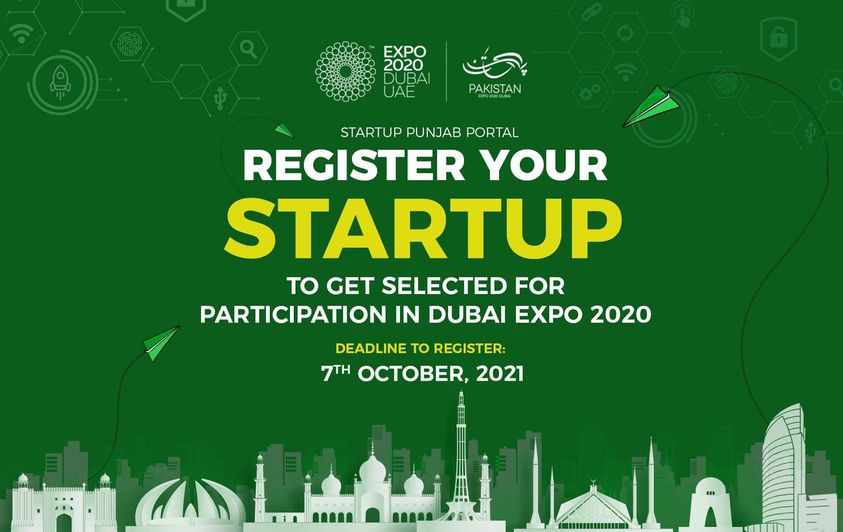 Attention Startups!
This might just be the chance you have been waiting for, to take part in the #DubaiExpo2020 that is to be held soon!
Startup Punjab is giving the chance to any startup based in Pakistan to have the honor of representing the country at the Pakistan Pavilion that is to be set up at the coveted DubaiExpo2020.
To Register visit: https://startup.punjab.gov.pk/
The deadline to apply is 7th October 2021
This opportunity is available for both tech based and other startups working on an innovative and impactful products and services. Female founders are strongly encouraged to apply.
Please follow and like us: